History
Rocca d'Olgisio is one of the most ancient and charming fortresses in the province of Piacenza, both for its architecture and for its dominant position, which overlooks the Tidone and Chiarone Valleys.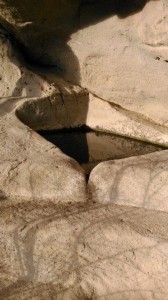 Protected by six defensive walls, the fortress was built with sandstone and harmoniously combines Medieval structures with Renaissance buildings. The surrounding area is characterised by the presence of grottos, once used by the prehistoric men as dwellings and tombs.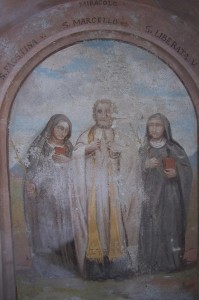 According to some legends, the castle was founded in the 6th century by Giovannato Miles, father of Saints Liberata and Faustina. The earliest written evidence of its existence dates back to 1037, when some documents of the Episcopal Administration certify that Rocca d'Olgisio became property of the monks of St Savino's.
In 1378, Gian Galeazzo Visconti granted the knight Jacopo Dal Verme the fiefdom. The Dal Verme House owned the fortress until the first half of 19th century. In 1478, the fortress was seriously damaged by a violent fire. Count Pietro Dal Verme miraculously escaped the flames, but died in 1485, empoisoned by Ludovico il Moro. He assigned Rocca d'Olgisio to his son-in-law Galeazzo Sanseverino.
At the beginning of the 15th century, France occupied the cities and the fortresses in the State of Milan. Only the Dal Verme House refused to recognize the royal sovereignity on their fortress. Thus Rocca d'Olgisio was besieged: although it could resist even to very long attacks (thanks to its good defensive system), it fell into enemy hands due to the treachery of some guard officers. The imperial authority was then restored.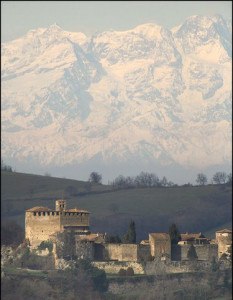 The Dal Verme House kept the fortress until the extinction of the family itself in the 19th century, when Lucrezia Dal Verme married Giulio Zileri. Through the next transfers of property, the fortress was completely emptied of its furniture.
During the Second World War, it was the headquarter of the Second Division of partisans from the province of Piacenza. Thus, Rocca d'Olgisio was attacked twice by Germans. Giovanni Lazzetti, a partisan known as Ballonaio, was the protagonist of the two fights. He managed to push back the enemies the first time only. During the second attack, the Germans entered the castle, made the partisans escape, and destroyed some parts of the fortress.
Since 1979, the complex has been property of the Bengalli family. Through great efforts and a careful restoration, they have succeeded in preserving what is now called the most legendary and beautiful fortress of the province of Piacenza.